Everyone who is looking to purchase a keyboard piano wants to make sure they are viewing the best keyboard piano brands out there, whether you're a beginner or a pro. It seems like every year there is a new make or model, and old models are constantly disappearing. However, one thing remains constant: the top names are continuously providing top quality keyboards.
When looking for the top keyboard piano brands, we examined many products, their reviews across numerous websites, their warranty policy, and the price. All the best keyboard piano brands on our list have a long history of providing the highest quality instruments to its customers. They create quality products that are built to last.
Knowing the best keyboard piano brands will help you choose the proper keyboard and avoid the costly mistake of a low quality keyboard. In the following guide, I'll show you some of the best brands, and two you should avoid. The brands are in no particular order.
Best Keyboard Piano Brands
Yamaha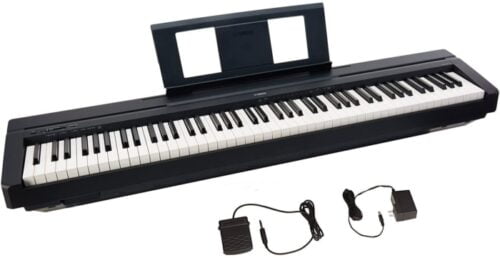 Yamaha started making keyboards over 100 years ago and is one of the most well respected keyboard brands on the market. This Japanese company started to manufacture keyboard pianos in the 1880s. At one point in time, Yamaha was responsible for over 50% of portable keyboards sold around the world.
Casio
For many, Casio is known as a maker of watches and other electronics. However, Casio has solidified itself as a major player in the keyboard piano world. Casio was founded in 1946 in Japan, but didn't start musical instrument production until 1978. While their initial foray into the market focused on budget options, Casio now make some of the best quality equipment out there.
Kawai
Kawai started building pianos in 1928, and started to manufacture digital pianos in 1986. Kawai has some of the most realistic keyboard pianos on the market and are perfect for professionals, or piano players looking to save some space with a digital piano. Kawai also was started in Japan and was a pioneer in the piano market.
Roland

Roland started in 1972 in Japan and manufactures a large variety of musical instruments. Although they started more recently than other keyboard brands on this list, Roland is a very highly rated and respected keyboard brand. Roland has some of the smartest minds working for them, and therefore is a known innovator in the digital piano landscape. Their keyboards range from beginner-friendly to stage ready.
Nord

Nord started in 1983 as Clavia, and rebranded in 1995. The biggest draw to Nord is its key action. Their keyboards are super-realistic and the sounds can be stacked together just like a real piano. Nord is designed solely for professionals, and their price tags prove it. They constantly have pianos with the highest prices on the market and are overkill for a beginner.
Korg

Korg keyboards are designed for musical professionals, and like Nord, have the price tag to prove it. They make a wide range of keyboards, software, synthesizers, and stage gear. It is another brand which is not suitable for children, and probably too expensive for beginners to be worth it.
However, Korg is well respected and trusted among professional musicians and has some of the biggest brand ambassadors in the music business who'll vouch for their gear. It's the best keyboard piano brand for stage pianos, and is used by artists across the world.
---
The above brands are the best on the market. They all make the highest quality instruments and are suitable for professionals. Starting now in the list, I'll start with the good brands. These brands are newer, so they don't have the rich history like the brands above, but they are creating high-quality, budget piano keyboards directed towards the beginner and hobby market.
---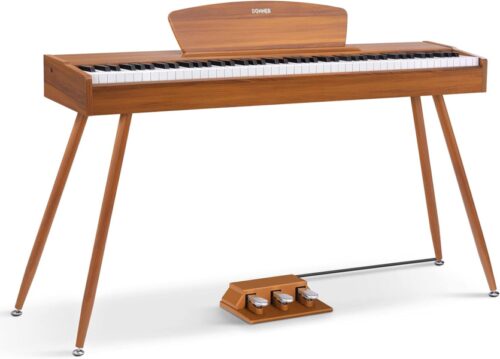 Donner is the newest name on the list. They started in 2012, but have been committed to creating new experiences in the music business. Donner is proud of its products and wants to provide customers with a more budget concious option than some of the top brands we looked at earlier on the list. All their keyboards come with a 30 day hassle free return policy.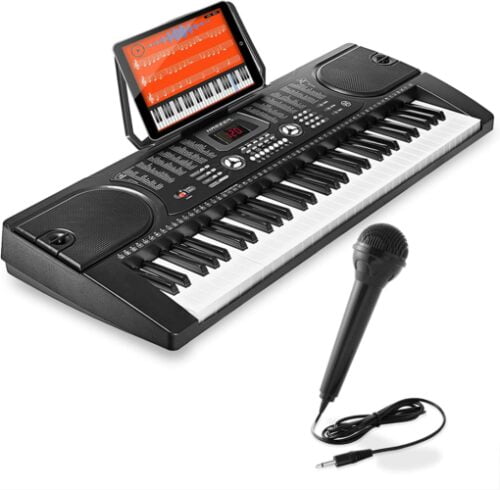 Hamzer is a new keyboard maker. There's not much available information on them, but their reviews speak for themselves. Unlike other keyboard piano brands on this list, Hamzer is specifically tailored for budget consumers and is not suitable for pros. Their lineup isn't large, and I would suggest another brand, but Hamzer is still a buyable brand.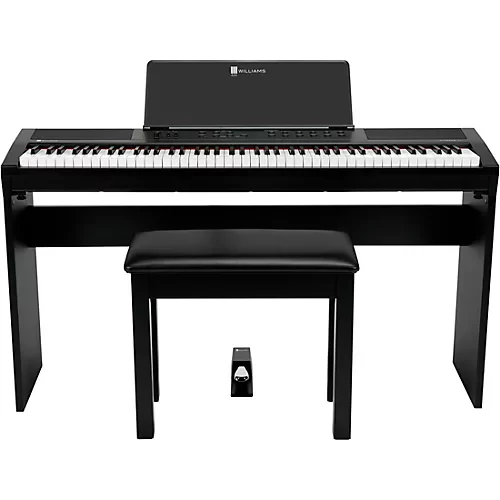 Williams is a newer keyboard piano brand focused on electronic interface. Their keyboards interface with their app, making them perfect for beginners to learn on. They aren't as well respected as the top dogs, but they are more than sufficient for beginners. The keyboards they manufacture are all very affordable and great quality. They are known to last a long time.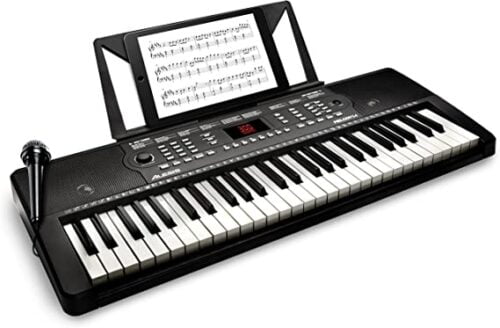 Like Hamzer, Alesis is a newer player in the market. The Company started in the mid 1970s and makes keyboard pianos for beginners to intermediate users. They aren't in the same league as Yamaha, Nord, and some others, but they make a good quality keyboard pianos for beginners. If you need a budget hobby piano, they are a great keyboard piano brand.
Keyboard Piano Brands to Avoid
The following list is some keyboard piano brands I think you should avoid while making your purchase. While I don't have every bad brand on this list, I do have a few.
Conclusion
Overall, the best keyboard piano brands on the market are Yamaha, Nord, Roland, and Casio, but there are some newer brands making a splash in the market.