The Casio SA-46 is a compact and affordable keyboard designed for beginners and young musicians. As someone who has had the opportunity to explore its features and functionality, I can provide you with a comprehensive review of this instrument.
Its small size and lightweight design make it easy to carry around, whether you're heading to music lessons, rehearsals, or simply want to play wherever you go. This portability makes it an excellent choice for young musicians who want to practice on the move or take their music with them. It includes 32 keys and 100 built-in sounds.
While it may not offer the same level of sound richness and depth as higher-end keyboards, it still provides a satisfactory range of tones and timbres. The built-in speakers are surprisingly powerful for such a compact keyboard, allowing you to enjoy your music without the need for external amplification. With only eight-note polyphony, it can be a bit limiting when playing complex arrangements or layered sounds. Additionally, the lack of touch sensitivity in the keys means that you won't be able to achieve dynamic expression in your playing.
Overall, the Casio SA-46 is a budget-friendly keyboard (less than $150) that serves as a great entry point for beginners, especially children. In the following article, I'll go into more detail about its features and answer some questions you might have.
Key Features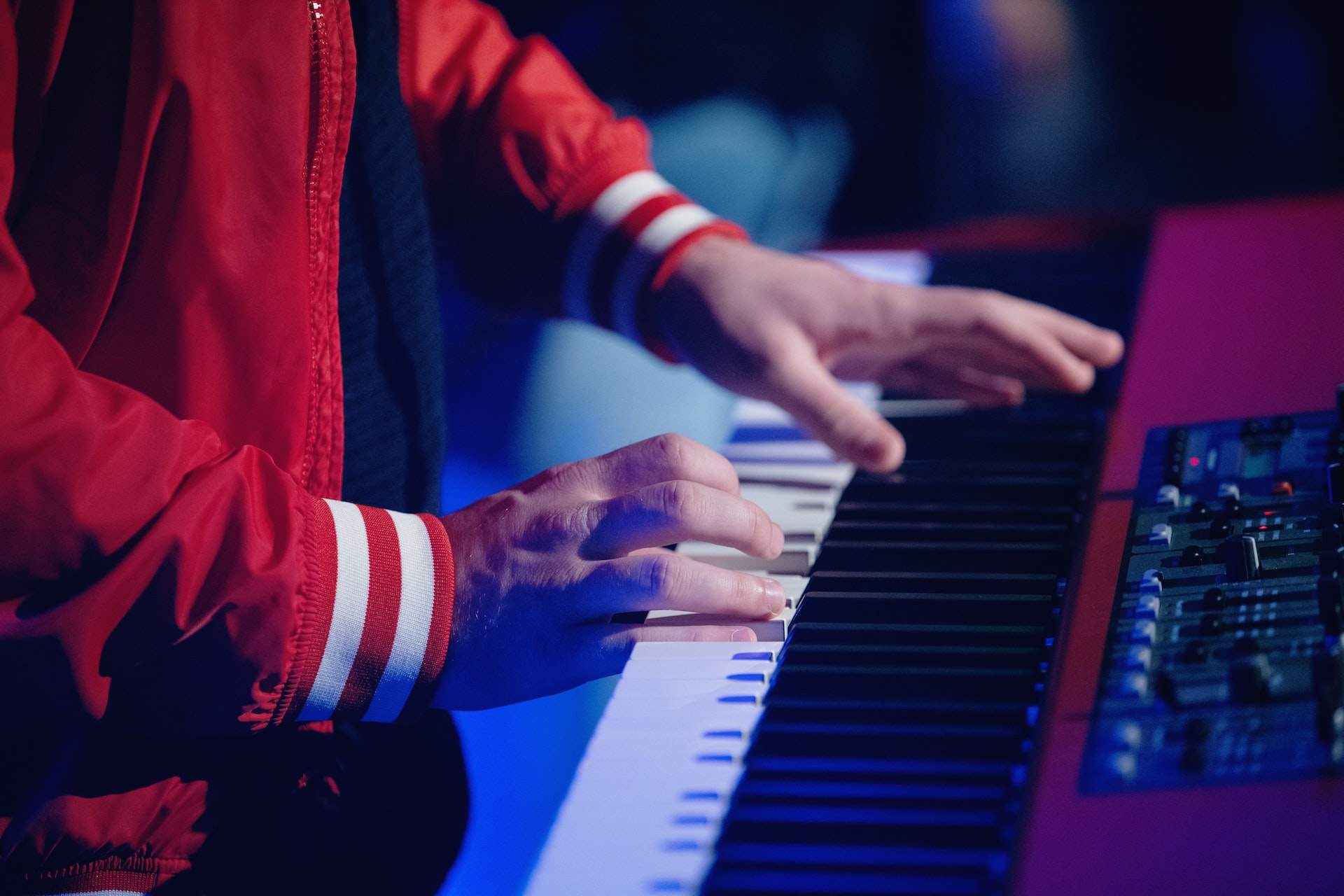 Design and Portability
The Casio SA-46 sports a compact and lightweight design, making it ideal for young musicians and travelers alike. Its miniature keys are perfectly sized for small hands, ensuring comfortable playability for children. The keyboard piano's sleek appearance, with a modern color scheme and well-laid-out controls, adds to its overall appeal.
Sound Quality and Voices
Considering its size and price range, the SA-46 impresses with its diverse range of 32 mini-keys and 100 built-in sounds. The instrument voices cover a wide spectrum, including pianos, organs, guitars, strings, and various other unique tones. While the sound quality may not match that of high-end keyboards, the SA-46 manages to deliver decent tones that are suitable for practice sessions and beginner performances.
Rhythm and Accompaniment
With 50 rhythms to choose from, including rock, pop, jazz, and more, users can easily add a dynamic element to their playing. The accompaniment function offers a range of musical styles, allowing budding musicians to explore different genres and experiment with their creativity.
Learning Features
The keyboard includes a built-in lesson function that guides users through the process of learning songs step by step. This feature is particularly beneficial for children or those new to playing the keyboard, as it helps develop finger placement and timing skills. Additionally, the SA-46 features a melody-off function that allows learners to play along with pre-recorded songs, enhancing their confidence and musical abilities.
Connectivity Options
While the Casio SA-46 is primarily designed as a standalone instrument, it does offer some connectivity options. The keyboard includes a headphone jack, allowing for private practice sessions without disturbing others. It also features a jack for connecting an external audio source, enabling users to play along with their favorite songs or practice with backing tracks.
Frequently Asked Questions Regarding the Casio SA-46
Are the keys full-sized?
No, the Casio SA-46 features mini-keys that are smaller in size compared to standard full-sized keys. They are designed to be comfortable for children or individuals with smaller hands.
Can the Casio SA-46 be powered by batteries?
Yes, it can be powered by six AA-size batteries, offering portability and the ability to play anywhere. Additionally, an AC adapter can be purchased separately for direct power supply.
Can I connect headphones?
Yes, the Casio SA-46 has a headphone jack, allowing you to connect headphones for private practice sessions. This is particularly useful when you don't want to disturb others or when practicing in a quiet environment.
Can I connect an external audio source?
Yes, the Casio SA-46 features an input jack that allows you to connect an external audio source such as a smartphone, MP3 player, or computer. This feature enables you to play along with your favorite songs or practice with backing tracks.
Does the Casio SA-46 have a sustain pedal input?
No, it does not have a sustain pedal input. This means you won't be able to connect a sustain pedal to the keyboard for extended note sustain. However, the keyboard does offer some digital effects that can enhance the sound.
Can I record and save my performances?
No, there is no built-in recording capabilities. It does not have internal memory to store your performances. It is primarily designed as a compact practice and performance instrument.
Can the Casio SA-46 be used by advanced musicians?
While it's primarily designed for beginners and children, more experienced musicians can still enjoy its compact size, portability, and unique sounds. However, it may not offer the advanced features and capabilities desired by professional or advanced players.
Alternative Options