Playing a musical instrument is somewhat challenging for most of us. Playing an instrument with a handicap is not only challenging but also impossible. For a long time now, there has been a debate about the best and most famous blind piano players that have ever lived.
Most musicians have long debated the topic of "Being Gifted vs. Trained". For years, music has been considered a tempestuous endeavor that has been used in various categories to inspire as well as educate people. But how does playing the piano work when you are blind?
Playing the piano is usually fun, but playing it with the distinct disadvantage of blindness is considered impossible and downright intimidating. However, there are many blind piano players throughout history.
In the following article, I'll show you the 12 most famous blind piano players of all time.
Best Famous Blind Piano Players of All Time
Ray Charles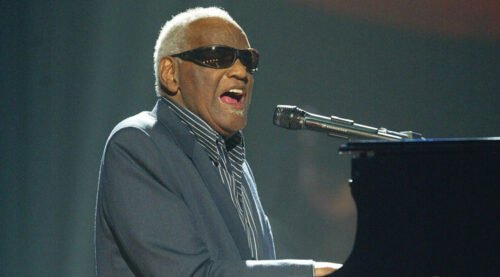 If you asked me who the best black blind singer and piano player that ever lived, no doubt the first name that will pop into my mind is Ray Charles. Born in the Deep South in 1930, the Father of Soul is one of the most remarkable and brilliant blind black piano players who made a name playing this beautiful instrument.
Ray Charles was not born blind. Instead, he began losing his sight at the age of 5, and by 7 years, he had totally lost his sight becoming permanently blind. Even still, he managed to become the best blind piano player.
Though orphaned at the age of 15, Ray Charles went on to become an iconic musician and pianist who inspired other blind black musicians, one of whom is Stevie Wonder. His best hit songs such as "Georgia On My Mind" and "Hit the Road Jack" are some of his most remarkable songs that have been sung and hummed by thousands of musicians across the globe.
Stevie Wonder
Another black blind piano player we can't leave out is Stevie Wonder. Inspired by the famous Ray Charles, Stevie grew to become one of the most phenomenal and inspiring musicians and pianists.
Born in 1950, Stevie lost his sight the same way as Ray and grew up playing musical instruments in his local church such as the piano, harmonica, and drums. He is one of the most memorable blind piano players of all time.
Raised by a protective mother, Stevie was discovered to possess a rare talent in music and was signed on Motown Records where he became the best pop star artist of all time. His success led him to win the Presidential Medal of Freedom which was awarded to him by President Barrack Obama in 2014.
Ronnie Millsap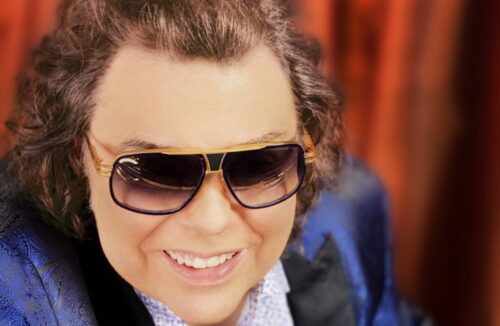 I came to notice that most blind pianists and musicians are generally drawn to two major types of genres; Jazz and Blues. However, Ronnie Millsap is one of the few blind piano players who gained fame in country music.
Abandoned by his parents while an infant, Ronnie attended the Governor Moorehead School for the blind, where his talent in music was discovered.
Through playing major instruments such as the harmonica, drums, and the piano during church choir, Ronnie became a classical pianist and later ventured into his favorite genre which was Country Music.
George Shearing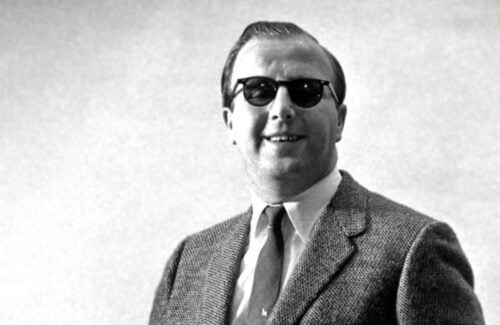 Born in England in 1919, George Shearing went on to compose over 300 original songs, making him one of the best blind piano players in the world. In addition to that, he was knighted by the Queen of England in 2007. Most people play the piano as a way of spending their free time, but for George Shearing, playing the piano was his life.
Shearing also went on to play this incredible instrument in the White House for 3 different presidents. Born with an unquenchable passion for playing the piano, George Shearing is one of the most celebrated blind pianists in the Jazz genre.
Nobuyuki Tsujii
Another talented blind piano player who's taken the world of music by storm is Nobuyuki Tsujii. Born in Tokyo in 1988, Tsujii was already blind by the time of his birth due to a condition known as Microphthalmia. His great sense of music was discovered as early as 2 years and by 4, when he was able to play impressive melodies of Jingo Bells and Do Re Mi over the piano.
Born with a magnificent talent for playing the piano, Tsujii was able to take his musical talent to greater heights, and by the time he was 25, he had accomplished things that most musicians, pianists, and composers could only dream of.
Today, this Japanese pianist, composer, and musician has released a number of great albums and has won multiple awards and accolades such as the Taylor Smith Award, the 15th International Frédéric Chopin Piano Competition, and the Film Music Artist Japan Film Critics Award among others.
Andrea Bocelli
Andrea Bocelli is another great singer and blind piano player who's earned a place among the most remarkable singers in the world. Like most other blind pianists, Andrea was not born blind but rather went blind at the age of 12 after suffering from congenital glaucoma.
Apart from playing the piano, Andrea played other woodwind instruments and also earned a Law degree from the University of Pisa. After numerous performances in piano bars, Andrea got his breakthrough in 1993 when a scout heard him sing.
His spectacular career kicked off after teaming up with notable and best voices in the industry such as the likes of Sarah Brightman and Luciano Pavarotti. Andrea Bocelli is an outstanding musician and pianist who has an unquenchable thirst for the music industry.
Art Tatum
If you're an avid Jazz connoisseur, one famous icon you can't miss to know is Art Tatum. A blind black piano player who suffered a rare condition in infancy, Tatum has impressively shown his talent to the world making him one of the most successful blind piano players in the globe.
Although less is known about this black piano player, his impressive art of playing the piano via the play-by-ear method has earned him a place in the hall of famous players in the world.
Despite his fruitful career being cut short by the effects of kidney failure in 1956, Tatum's music went on to win the Grammy's Lifetime Achievement Award in 1989.
Moondog
Another blind pianist we can't miss mentioning is Louis Hardin. Famously known as Moondog, this pianist is vastly known for his extraordinary work and contribution to the world of music. The reason why I call him extraordinary was due to his legendary and incredible performances even though he didn't have vast commercial success.
Just like most famous pianists we've already reviewed in this article, Moondog was not born blind. However, he lost his sight at the age of 16 after a tragic accident where a stick of dynamite detonated right in front of his eyes (causing permanent eye damage).
Moondog mastered the art of music using the play-by-ear method. He also learned the art of musical theory by using Braille for the blind. Though not a super-rich musician, Moondog chose to live in the streets. He lived a unique lifestyle that made him a well-known Jazz musician in the hearts of most general people.
Jeff Healey
Jeff Healey is another adorable blind pianist we can't fail to mention. Born and raised in Canada, this gifted musician was quite unique in his own way as he often played the guitar while resting it on his lap. This unique style of playing the guitar earned him praise and made him one of the most remarkable guitarists and musicians of his time.
Jeff started playing the guitar at the age of 3. He, however, lost his sight earlier on at the age of just one due to eye cancer. Nonetheless, his blindness was never his weak point but rather his stepping stone as he rose to become one of the most celebrated artists in the Classic Jazz genre and a great blind piano player.
A composer, a singer, and a guitarist, Jeff Healey had an unmatched instrumental prowess that was possessed by just a few. Unfortunately, his life and career were cut short by lung cancer that claimed his life in 2008.
Diane Schuur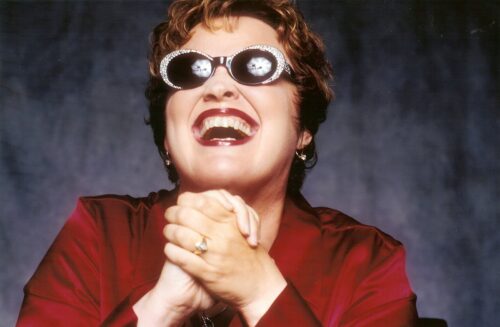 Nicknamed Deedles during her childhood years, Diane Schuur is an established vocalist in contemporary Jazz with a voice that's as electric as she is brilliant. Born in 1953, Diane lost her sight at a tender age due to a rare disorder Retinopathy of Prematurity.
Born and raised in a musical environment (his Dad was an amateur pianist and a local policeman), Diane started learning how to play the piano through the play-by-ear method.
An accomplished pianist and musician who mastered subtle Jazz interpretation and the power of rhythm, Diane won lots of accolades and has gone ahead to feature as one of the most famous female blind pianists and musicians of all time.
Blind Willie Johnson
A Gospel/Blues singer born and raised in Marlin Texas, Willie Johnson is one of the most phenomenal musicians and blind piano players of the 19th century. Though less is known about him, Willie was not born blind but instead, he turned blind at the age of 5 due to a Glaucoma and cataracts.
After spending his initial career singing on the streets, Willie married in 1927 and became a Baptist Preacher before moving to Dallas. After recording a gospel album with Colombia Records, Willie went on to display his talent in the Classics Gospel genre where he recorded until 1930 but went on to perform until 1940.
Although Willie passed on in 1945 due to Pneumonia, his extraordinary work of art has remained to be celebrated, valued, and appreciated all over the globe. In 2018, one of his best hit songs "Its Nobody's Fault but Mine" was featured as a soundtrack in the videogame Fallout 76.
Joaquin Rodrigo
Joaquin is another blind pianist who became blind during early childhood due to complications of Diphtheria. During his career, Joaquin confessed that his blindness was what drew him to become a pianist and musician.
Joaquin began his music career while 8 years old where he would play the violin. By the age of 20, this famous piano player had become an established violinist. Born in Italy, Joaquin passed on in 1999 and is a long-celebrated musician, pianist, and violist in the classical genre.
Useful Tips on Becoming a Blind Piano Player
Know someone who is blind and aspiring to become a professional pianist? Here are some tips that will prove helpful to become a famous blind piano player.
Although Braille is a useful companion for all blind people, it's actually an inefficient way when it comes to notating music.
Start on a piano keyboard as they are cheaper and easier to learn on.
One useful technique of playing the piano is by memorizing the notes, feeling and playing with your heart.
If you're blind, the ears automatically become your eyes. So, you have to listen in order for you to learn.
To become a professional pianist, you have to develop great listening skills. Your ears should work as your eyes as you learn and understand the various concepts of playing the piano.
Braille music resources are available to those who prefer to use them in learning how to play the piano.
Hopefully, you enjoyed this guide on the most famous blind piano players of all time.